3D-printers are the future of industry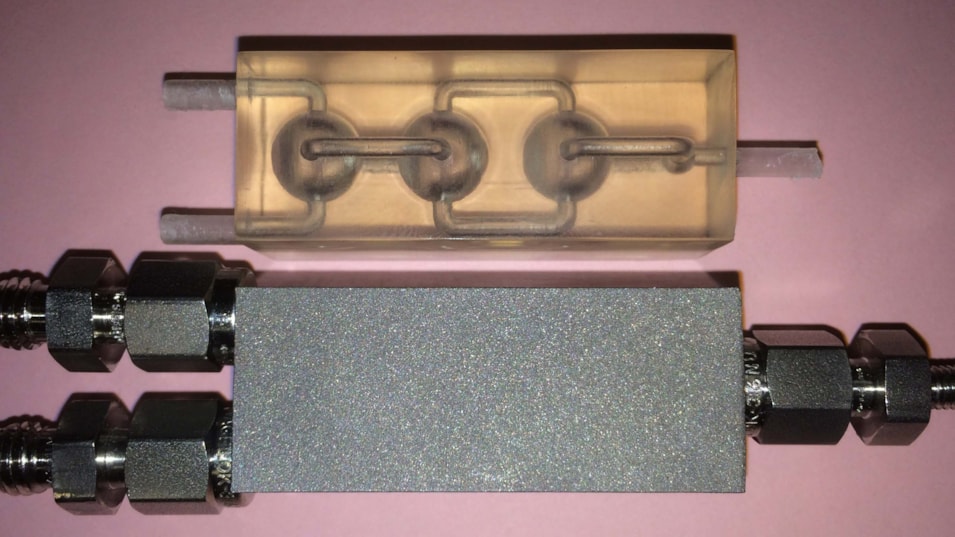 The two photos show two different types of 3D-printed reactors. In the metal reactor, the chemical elements have been made more durable, which makes it ideal for slower chemical reactions.
SINTEF is on track for a new industrial revolution. The initial aim is to bring about change in the fertiliser and skin care industries.